Bed en Buffet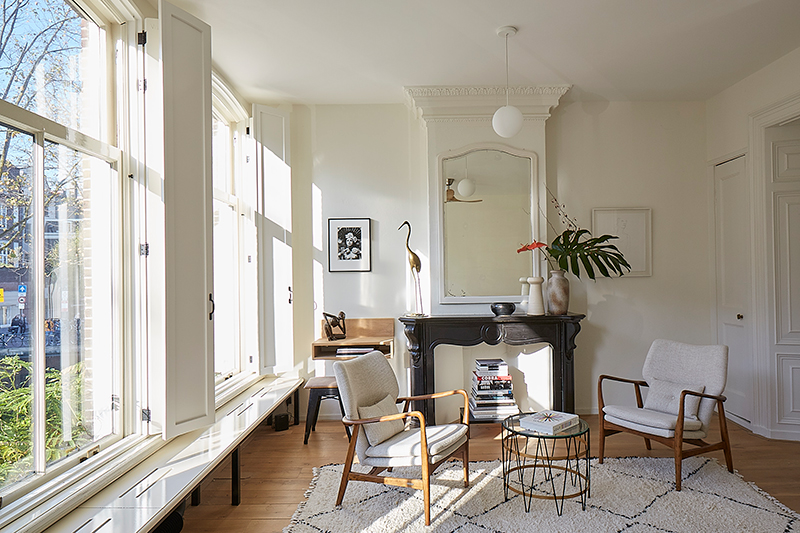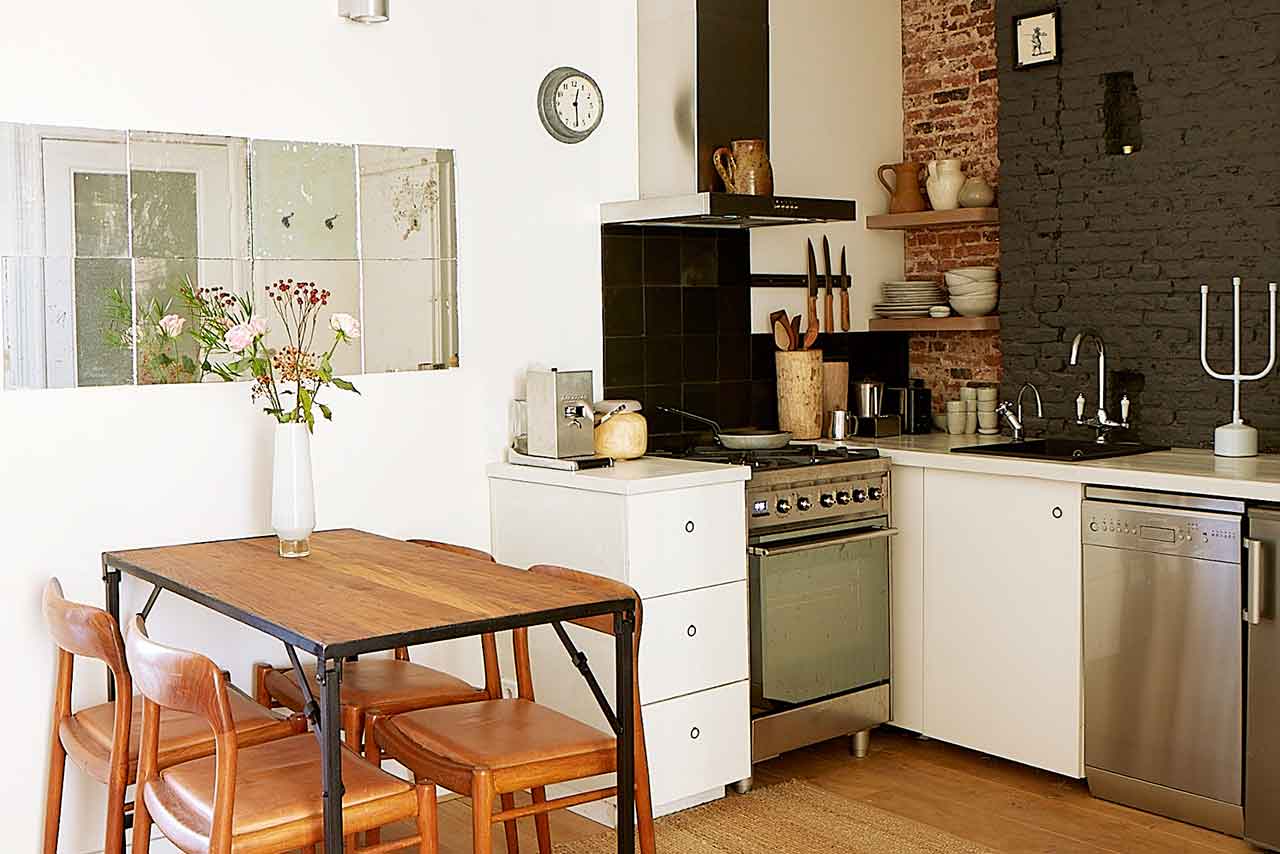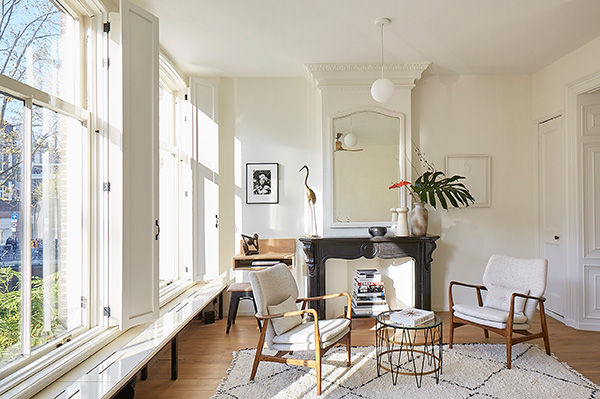 Bed en Buffet
Bed en Buffet is the newest addition to Buffet van Odette. In our B&B, we offer two bright and comfortable rooms, each equipped with a private bathroom, a queen-size bed and large windows, allowing plenty of natural light to pour in. The larger of the two rooms overlooks the Lijnbaansgracht, one of Amsterdam's longest canals. The smaller Wetering Suite offers a view of the Tweede Wetering- dwarsstraat, a narrow street in the middle of the residential Wetering neighborhood. The kitchen, dividing the two rooms, will provide you with everything you need to prepare a small breakfast or a freshly brewed cup of coffee.
Bed en Buffet was designed in collaboration with Amsterdam's best stylists. The rooms are styled with some of our favorite art books, eco-friendly bedding, down comforters and handmade rugs. By using natural materials and a neutral color palette, we've created
a serene and calm environment, a perfect place to wind down after a busy day.
Location
The petite Wetering neighborhood is one Amsterdam's nest. Locals and visitors alike are charmed by the beautiful architecture and village-like feel. The surrounding area, the Spiegelkwartier, is known for its antique shops and galleries. Bordering neighborhoods are, among many, trendy De Pijp and the
9 streets, both lled with boutique shops, restaurants and cafés. Our own restaurant, Buffet van Odette, is just around the corner of Bed en Buffet. Our kitchen and bar is open daily from 12am -10pm for the best coffees, natural wines, lunch, aperitvo and dinner (Tuesdays closed).
Through Bed en Buffet, we would like to share with guests the Amsterdam that we know and love. Reservations can be made by phone or email, with a minimum stay of two nights required. Staying for a while? Contact us for weekly rates.
Bed en Buffet

---

WISTERIA SUITE 275 p/night
WETERING SUITE 200 p/night
Breakfast: a well filled breakfast basket. A minimum stay of two nights is required for booking. Reservations can be made by phone or email.

Staying for a while?
Contact us for weekly rates.

(Photos by: Kasia Gatkowska)