BUFFET shop
Buffet to-go
The restaurant is of course still closed for now, but the BUFFET shop is open! From Wednesday to Sunday we have sandwiches and soup for lunch and a few buffet classics as evening food to collect, preferably in your own pan or bowl.
This is now our menu:
Truffle cheese omelet or sauerkraut sandwich with sausage 9.50
Mushroom soup with focaccia 7.50
Stew or vegetarian / roasted vegetables / chicory with radicchio 15.50
Ravioli from Toscanini, to finish yourself (vegetarian or meat) 17.50
Family pack for 4: pot roast, sticky toffee, sourdough focaccia 75.00
Besides the food: NATURAL WINE, CHAMPAGNE, CIDER AND OYSTERS (oysters on order) In the making: a CHRISTMAS MENU! More on this soon.
Private space
The former bakery from 1670 has been completely renovated and consists of bright, spacious rooms that can be rented individually or as a whole. The BUFFET shop can be rented for photo shoots, meetings and tastings and private dinners.
By using natural materials and neutral colors, the rooms radiate peace and comfort. The reception room offers space for a drink in a low-threshold atmosphere and is furnished with furniture by our favorite designers. The bright room upstairs has an oval table that seats 12 people in a warm atmosphere.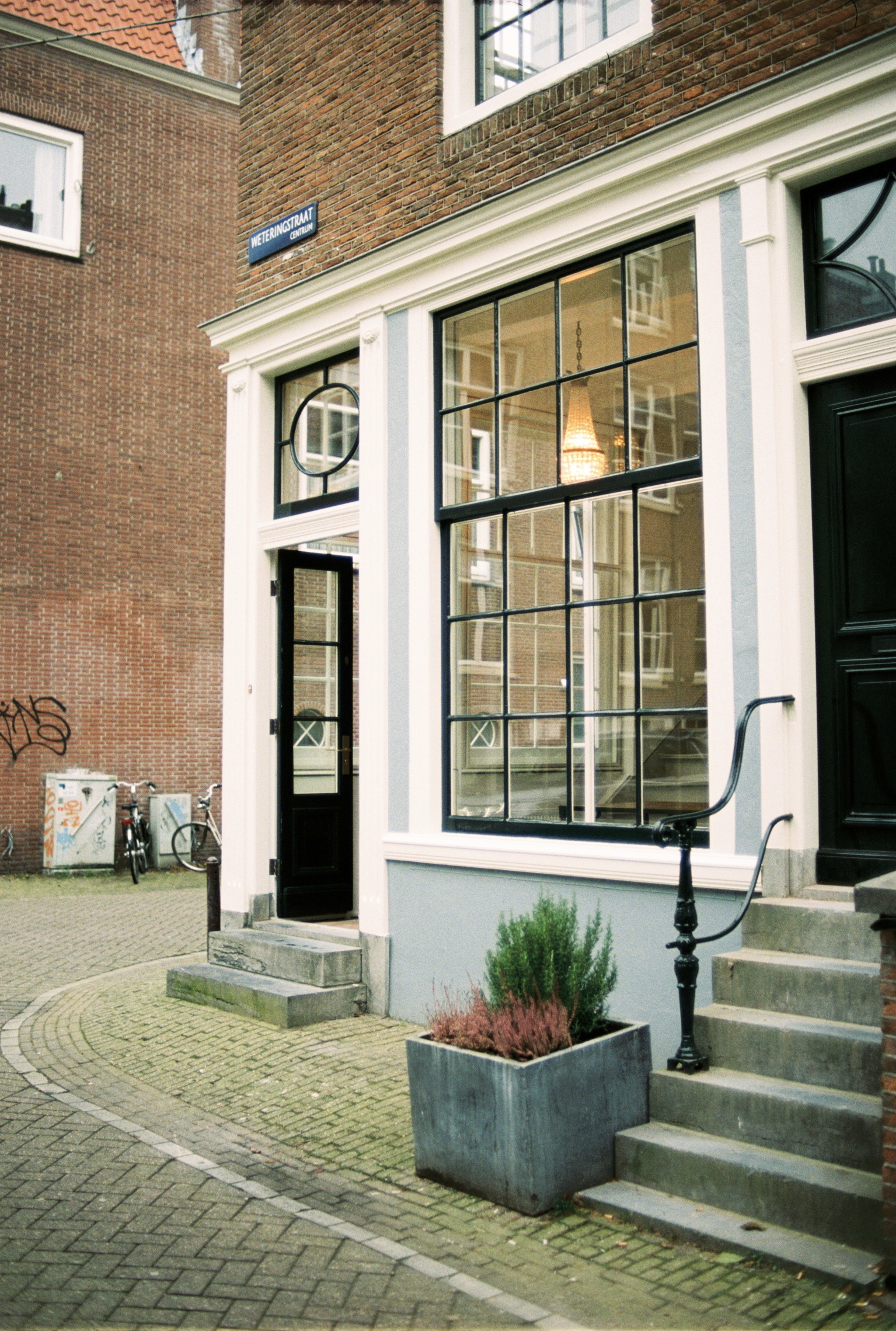 ---